The Official Rodeo Drill Team of Texas

​RAFFLE FUNDRAISER

AR 12 Shotgun or $350 gift card,

Spray in Bed Liner, Gift Cards and more.

$5 each or 5 for $20.

Buy from your favorite Rider or Pay below and include your name and phone number for ticket. Drawing is June 22.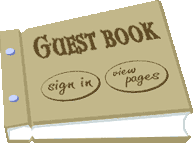 Cherokee Indian Nation                  Choctaw Indian Nation                  Pawnee Indian Nation

Ribbon courtesy of Joan Viney

www.prorodeohome.com

Our Motto: 

"Life is a horse. Ride it!!! 

by Katy Twitty

The Ghostriders are available for your special events, movies, charity events, promotional events, photo events, parades, rodeos, youth events, ect. Contact Gary Bonner to book us for your event.